The coronavirus might be making regular dating difficult – hand holding, kissing, and public places are already things health organizations currently recommend against, not to mention Tinder chatting has increased while meet ups have decreased.
But people are forgetting one special group. Long-distance couples.
Airports are cancelling flights, ground travel is restricted, some borders are being closed, quarantines are in effect, unnecessary public social gatherings are suspended, and some nightclubs in certain countries require you to have a special medical pass to get in.
So, here's a simple guide to getting through the difficult time.
IF I HAVE NO PLANS, SHOULD I RISK TRAVEL?
It's a really hard choice for some people – maybe you've been told to work remotely and have way more freedom than you usually have. It feels like the PERFECT time to visit your partner. But the current health situation tells you not to.
But when you really think about it, it comes down to only two choices…
Accept than you can't, and plan for the future.
You might not have the choice at all. Places or transport might be closed. Maybe you or your partner are in a high-risk group, or you would, in general, rather be safe than sorry – and you choose to stay in your home or in your area rather than travel. Use the time to get creative with your intimate moments and find ways to connect from afar.
Jump on the plane anyways and hope for the best.
Some people are just that determined. Just be prepared for inconveniences (or worse) and practice all the hygiene and safety tips the W.H.O. and other health experts are recommending.
Personally I would rather wait and be safe, and visit my partner without the added stress and unknowns – exposure to contagions is exponential. You're not just visiting your partner. You're "coming into contact" with everyone they have been in proximity with and everyone those people have been around … and so on.
WHAT TO DO WHEN MY FLIGHT IS CANCELLED?
It's understandable when you've already put in a lot of money – and low and behold, flights are down. On top of the pain of dealing with airport bureaucracy, there's the emotional down when you realized you can't see your partner.
If this happens, remember … just take one step at a time. Don't let the situation overwhelm you. Here are some important things you should know, so you have a better idea on how to proceed.
Air travel slows/stops (in this case) for several reasons.
The company ceases service to places that are seriously infected (like Italy).
The company might reduce service to areas that could be risky.
There might be a lower demand for seats due to people choosing to not travel.
They might be following whatever government rules are being enforced.
Basically they are forced to, they choose to stop service because they want to observe public health and safety, or … are protecting their pockets. These steps fall into three kinds of cancellations…
General cancellation

The airline has chosen on their own to stop flights. If this is the case, you should generally be able to apply for some kind of reimbursement.

Cancellations due to "exceptional circumstances"

These are out of force or mandate. It means there are circumstances that the airline cannot control (like a virus). They are not obligated to give refunds. Whether they do or not, is up to each airline (but they don't have to give you anything).

Cancelling your own flight

Whether you get your money back or not, depends on the fine print and kind of ticket you bought. Read the details of your flight "contract" to see what you can get.
So what do you do when you see that dreaded red text on the flight board?
Call your airline, email them, or go to their desk at the airport – ask what you are able to get. They will give you the details on how to proceed (whether it's a refund, moved flight, or another kind of reimbursement).
Also, be patient. These poor people are probably getting bombarded with tremendous amounts of frustration, anger, and general bad vibes. You can be determined while still be polite.
A NOTE ON GHOST FLIGHTS
There's an interesting term called "ghost flights". There are some airports that have a "use it or lose it" policy. Basically, the airline must use the runway (at least with whatever bare minimum is required) or they will not be granted access in the future.
So, some companies will run service to wherever they have to and have only a few people on board or no one at all. These will not be sold publicly most of the time, but you can always ask (because asking is free).
WHAT TO DO WHEN I MISS HIM/HER?
You have the tools already. And, like many other relationships right now, yours is being tested. Use all the tools you've accumulated to stay connected. It's normal that you're going to miss them like crazy (and the cancelled trip only makes things worse). Double down on whatever works or use the opportunity to try new things.
Increase Skype sessions or other social media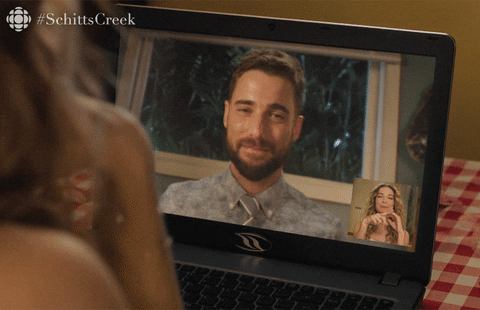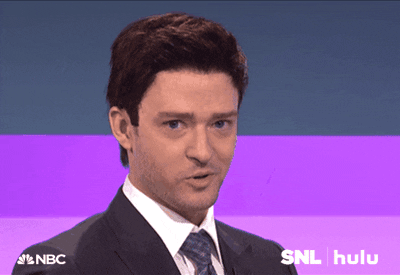 Talk about how your feeling
Send extra love notes. Feel free to check out this page for some love quotes inspiration!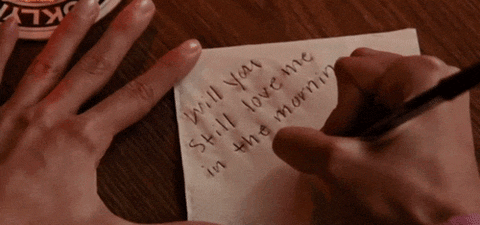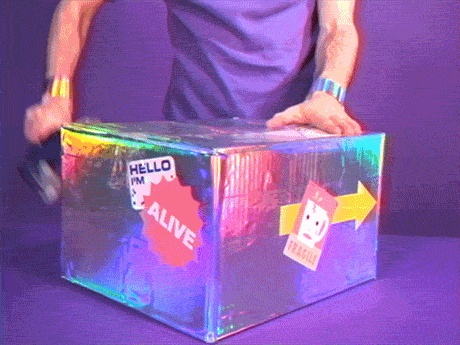 Plan the next vacation together and make it extra special
Learning something online together
Do somethings you were going to do together but over the internet (e.g. watching a movie, having a glass of wine with candles)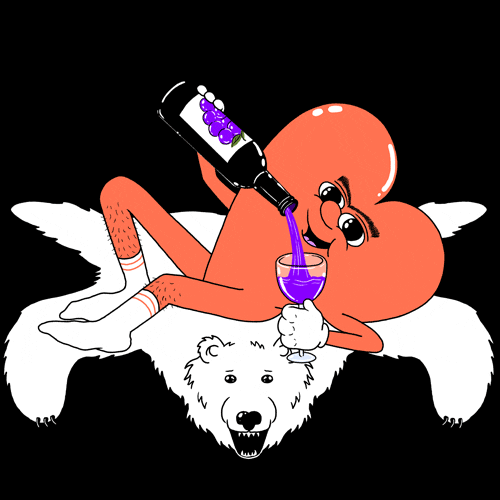 Also, check out 24 Things to Do in a Long Distance Relationship to Feel Closer article that has more interesting advices!
One thing I've learned about the LDR community is that everyone is very eager to share their ideas; and help others find ways to be together (even when they are apart).
So, let's all leave our great ideas (big or small) in the comment section, so we can all benefit!