Hopefully this inspiring collection of long distance relationship quotes can boost your mood when you feel little low!
---
1
---
"Some of us have hearts, you know. Some of us don't give up on true love." ― Sophie Kinsella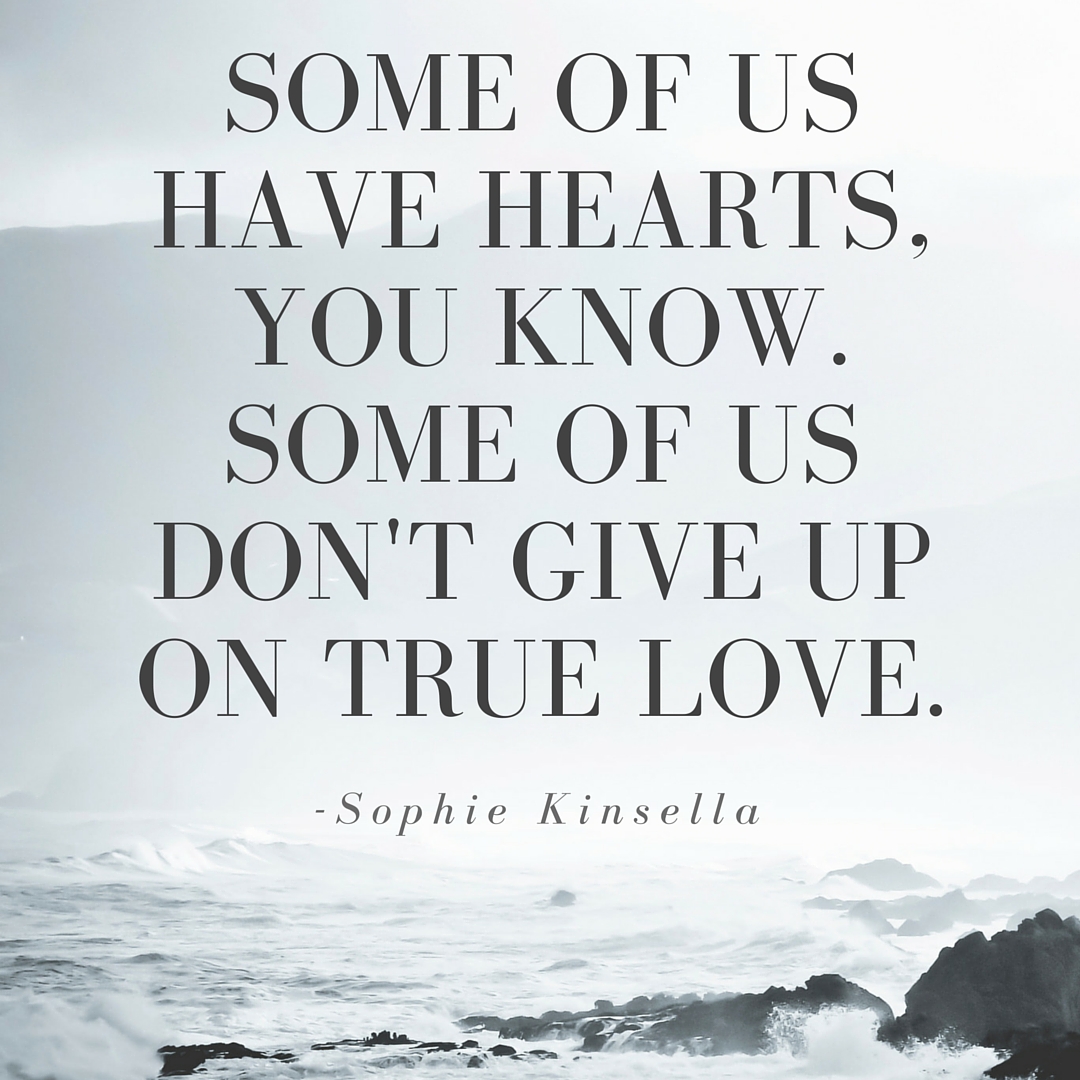 ---
2
---
"I want all of you, forever, you and me, every day." ― Nicholas Sparks
If your other half is oceans away, missing them is probably the most common mood you have.
Keep in mind, it's nice to let them know how much you miss them, but don't get yourself into constant conversations about your longing. Discuss casual things, talk about challenges at work, be flirty or sometimes- vulnerable. Otherwise, you might end up spending all your time counting the days until you see each other. And that, to be honest, makes the situation much tougher.
---
3
---
"No matter how many people give me advice, I am going to do what my heart tells me to do." ― Lana Del Rey
How many people have told you that it will never work out? Or how many times you had to answer the question, "Is a long distance relationship actually a real one?" Do you ever feel that no one around understands you? Well, you are not alone. Stay strong and don't waste your time explaining how it actually feels. You are one of the few lucky people to have their soul mate waiting in some part of the world. Keep going!
---
4
---
"I miss our inside jokes. I miss your smell. I miss the feeling of happiness, peace & freedom."
Those times when you are finally together makes you feel the happiest, most peaceful and blissful knowing that you have everything you have ever wanted. And, if you want to achieve something, you could anything! Bliss! This picture summarizes everything. Picture taken in Anjuna, Goa (India).
---
5
---
"I believe in the immeasurable power of love; that true love can endure any circumstance and reach across any distance." ― Steve Maraboli
---
6
---
"Here in my heart, that is where you will be; you will be with me, here in my heart. No distance can keep us apart, long as you are here in my heart." ― Diane Warren
---
7
---
"Without sacrifice, true love is incomprehensible." ― Tota Beta
---
8
---
"Distance between two hearts is not an obstacle, rather a beautiful reminder of just how strong true love can be." ― Author Unknown
---
9
---
"But I must admit, I miss you quite terribly. The world is too quiet without you nearby." ― Lemony Snicket
---
10
---
"When love is not madness, it is not love." ― Pedro Calderon de la Barca
True love makes you do the wacky!
---
11
---
"Maybe, it's not the distance that's the problem, but how you handle it." ― David Leviathan
Every relationship is difficult. But if you know why you do it, you understand you had no other choice. Choose your love and love your choice.
---
12
---
"That's how you know you love someone, I guess, when you can't experience anything without wishing the other person were there to see it, too." ― Kaui Hart Hemmings
We want to share every exceptional moment with them, every meal, and every feeling. We wish we were there all the time. Luckily we can always send them a picture!
---
13
---
"I like to see people reunited, I like to see people run to each other, I like the kissing and the crying, I like the impatience, the stories that the mouth can't tell fast enough, the ears that aren't big enough, the eyes that can't take in all of the change, I like the hugging, the bringing together, the end of missing someone." ― Jonathan Safran Foer
And we wait! Because the feeling of hugging them again is priceless!
---
14
---
"Our soulmate is the one who makes life come to life." ― Richard Bach
---
15
---
"He felt now that he was not simply close to her, but that he did not know where he ended and she began." ― Leo Tolstoy
---
16
---
"In the end you should always do the right thing even if it's hard." ― Nicholas Sparks
Our heart knows when the choice we've made is right and the person we want to be with is worth every struggle. There will be tough days, sleepless nights, and quite a few times you'll cry. Is it worth it all? You know the answer.
---
17
---
"To love someone is- to me with him in his rough times; be the panacea for his life, and lead him to those magnificent moments, which you always dreamed to cherish with him. Love has a mystical power to hear every scar on the soul." ― Ritu Chowdhary
It heals every scar and brings your soul to back to life.
---
18
---
"Sometimes things aren't clear right away. That's where you need to be patient and persevere and see where things lead." ― Mary Pierce
You've just met someone special who could possibly be your perfect partner. Everything is amazing and you feel that it could develop into something meaningful in the future. But… they live in another state, country or even continent? Nowadays, more and more people get themselves into long distance relationships due to lifestyle and the pace. The good news is that moving abroad is also getting easier. You just need to be patient and wait for the better times to come. Trust the wait. Enjoy the beauty of becoming.
---
19
---
"Home is where the heart is and my heart is anywhere you are. Anywhere you are is home, I don't need a mansion on a hill that overlooks the sea. Anywhere you're with me is home." ― Elvis Presley
---
20
---
"That's my sweetheart in there. Wherever she is, that's where my home is." ― Nicholas Sparks
---
21
---
"Where there is love there is life." ― Mahatma Gandhi
---
22
---
"Our greatest weakness lies in giving up. The most certain way to succeed is always to try just one more time." ― Thomas A. Edison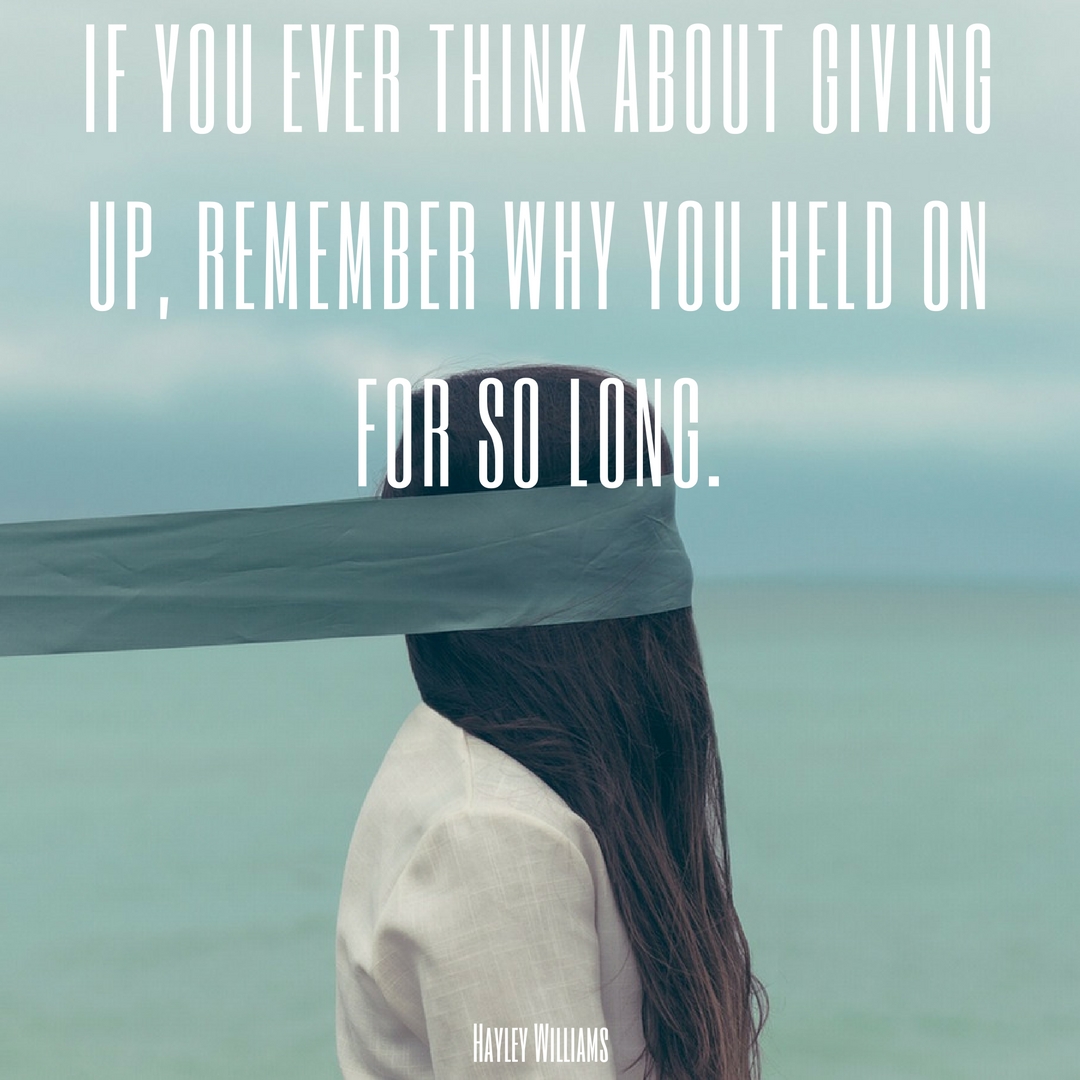 Remember this during the days when you think you can't do it anymore- difficult things take time.
---
23
---
"A heart worth loving is one you understand, even in silence." ― Shannon L. Alder
I think the biggest pleasure in life is to enjoy small meaningless moments because we have that special person next to us. Holding them in our arms and knowing that we are holding our world! Love takes time to find, but you will know when you've found it. Never let it go.
---
24
---
"I feel like a part of my soul has loved you since the beginning of everything. Maybe we're from the same star." ― Emery Allen
---
25
---
"You can decorate absence however you want- but your still gonna feel what's missing." ― Siobhan Vivian
---
26
---
"What's the difference?"
I asked him.
"Between the love of your life, and your soulmate?"
"One is a choice, and one is not." ― Tarryn Fisher
---
27
---
"Love is all about guts. If you have it, you fight with the world. If you don't, you fight with yourself." ― Heenashree Khandelwal
Fight for your love. And win that battle!
---
28
---
"True love is finding your soulmate in your best friend." ― Faye Hall
Is there anything better that could possibly happen?
---
29
---
"When love is deep, much can be accomplished." ― Shinichi Suzuki
We have ups and downs and tend to get negative during the bad moments. When people used to ask me why I was staying in a long distance relationship and occasionally complain about it, I could only give one answer: "Because I love him. I have no choice." There is a positive aspect to it- when you know you love someone, you have the secret power deep inside to wait for something better, stay positive and strong.
---
30
---
"Love is needing someone. Love is putting up with someone's bad qualities because they somehow complete you." ― Sarah Dessen
… & love is waiting for those times when you can see their face every morning, because you know it's worth the struggle. They help you to become a better person every day.
---
31
---
"If you ever think about giving up, remember why you held on for so long." ― Hayley Williams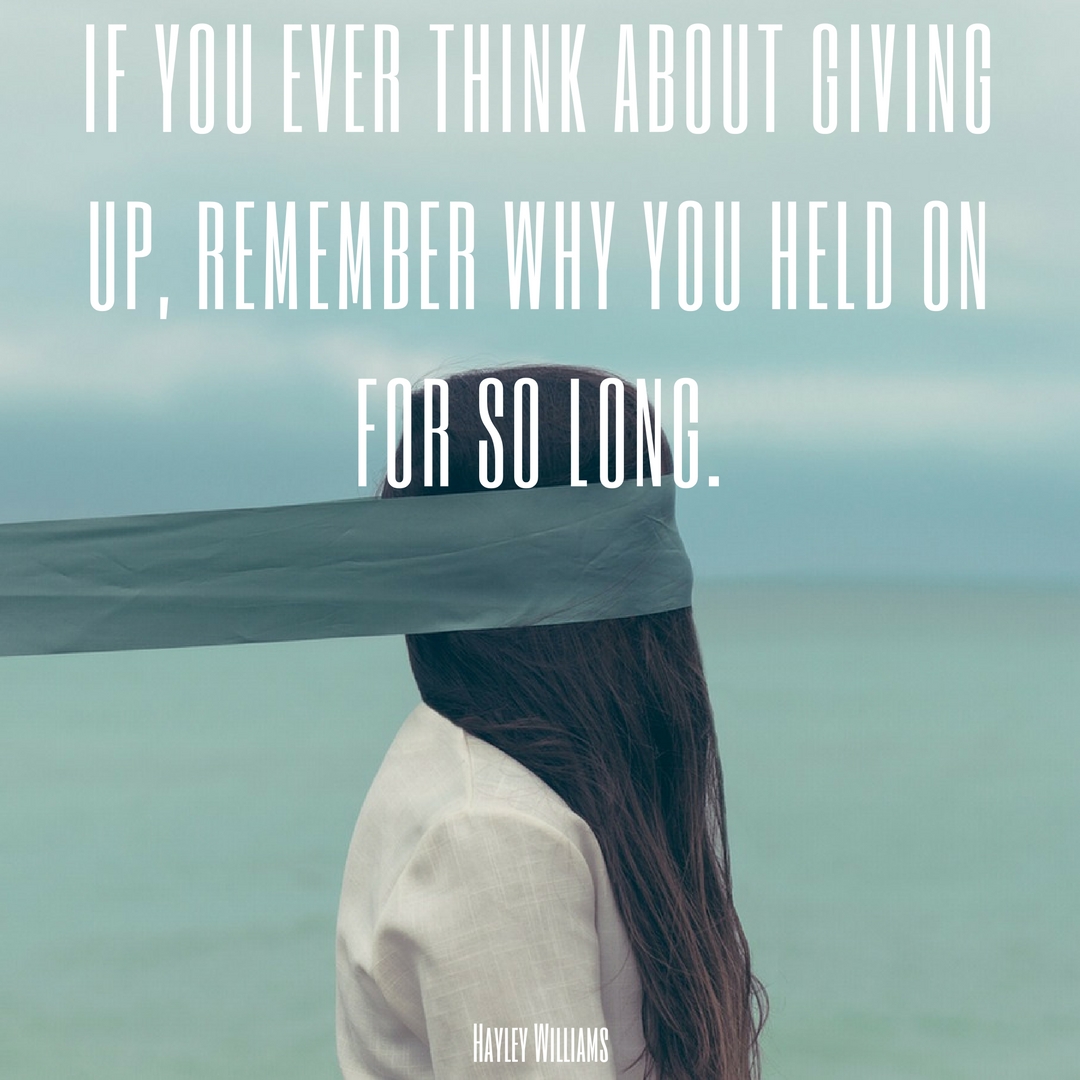 ---
32
---
"There is never a time or place for true love. It happens accidentally, in a heartbeat, in a single flashing, throbbing moment." ― Sarah Dessen
---
33
---
"For the two of us, home isn't a place. It is a person. And we are finally home." ― Stephanie Perkins
I feel home whenever I am with him. I've changed three countries so far, and all of them felt equally good just because I had one powerful soul encouraging me all the time.
---
34
---
"What's meant to be will always find a way." ― Trisha Yearwood
Love is our true destiny. Don't be scared of changes, don't try to answer all the questions before doing something. The future is always uncertain, and the only way to move forward is to make the best out of NOW.
---
35
---
"And ever has it been known that love knows not its own depth until the hour of separation." ― Khalil Gibran
---
36
---
"You know someone's right for you when the things they don't have to say are even more important than the things they do." ― Jodi Picoult
---
37
---
"My heart is your home, wherever in the world you are – you will always have a place to stay." ― K.All Hill
---
38
---
"I miss you even more than I could have believed; and I was prepared to miss you a good deal." ― Vita Sackville-West
---
39
---
"Distance is not for the fearful, it's for the bold. It's for those who are willing to spend a lot of time alone in exchange for a little time with the one they love. It's for those who know a good thing when they see it, even if they don't see it nearly enough." ― Meghan Daum
---
40
---
"Goodbyes are only for those who love with their eyes. Because for those who love with heart and soul there is no such thing as separation." ― Rumi
---
41
---
"We loved with a love that was more than love." ― Edgar Allan Poe
---
42
---
"When people cared about each other, they always found a way to make it work." ― Nicholas Sparks
---
43
---
"Being deeply loved by someone gives you strength, while loving someone deeply gives you courage." ― Lao Tzu
Use that strength and courage to make it through the tough times together.
---
44
---
"Choose your love. Love your choice." ― Thomas S. Monson
---
45
---
"Heaven would never be heaven without you." ― Richard Matheson
---
46
---
"The strongest love is the love that can demonstrate its fragility." ― Paulo Coelho
---
47
---
"Love is not about making promises but it's about believing, no matter how far you are or how frequently you talk, you know you both are made for each other." ― Anamika Mishra
---
48
---
"I believe in the immeasurable power of love: That true love can endure any circumstance and reach across any distance." ― Steve Maraobli
BECAUSE LOVE KNOWS NO DISTANCE.
---
49
---
"Absence is to love what wind is to fire; it extinguishes the small, it inflames the great." ― Roger de Rabutin de Bussy
I believe that if both of you make it through this challenging time, none of the issues you might face in the future will seem to be serious. Whenever you feel sad, take a pen and write down what you've been gaining out of this relationship over miles. You will notice that it's helping you to become a better, more responsible, thoughtful, patient and loving person.
---
50
---
"Love is not just being with someone, love is feeling someone even if miles separate you." ― Wordions.com
---
51
---
"Faith makes all things possible… Love makes all things easy." ― Dwight L. Moody
---
52
---
"Love is not just tolerance. It's not just distant appreciation. It's a warm sense of, "I am enjoying the fact that you are you"." ― N. T. Wright
---
53
---
"The simple lack of her is more to me than others' presence." ― Edward Thomas
---
54
---
"Distance simply means separation in place but never in connections. Heart remains inseparable." ― DhelChen
---
55
---
"The distance is nothing when one has a motive." ― Jane Austen
---
56
---
"If you found that one person who is really worth the sacrifices, pain, and hardships then your efforts will not go to waste." ― Anna Agoncillo
Being in a long distance relationship can create a special bond between you and your partner. However, this period will require a lot of patience and effort from both of you. You will have days where you will question why are you doing it, how much longer you can keep going forward, or is it actually possible to make it through? And it's okay (as long as it doesn't last longer than a day)!
---
57
---
"Patience is power. Patience is not an absence of action; rather it is "timing"- it waits on the right time to act, for the right principles and in the right way." ― Fulton J. Sheen
The best thing I learned while being in long distance relationship is to be patient. I learned that if you want to achieve something, you need to put effort; that things don't happen just because you want. I learned that there are circumstances you can't control and that your own perspective can change a lot.
---
58
---
"I have enough patient to wait for the fulfillment of my wishes." ― Lailah Gifty Akita
---
59
---
"Wherever you are you will always be in my heart." ― Mahatma Gandhi
…enjoy the warmth in their heart, even though you might be oceans apart.
---
60
---
"What greater thing is there for two human souls than to feel that they are joined- to strengthen each other- to be at one with each other in silent unspeakable memories." ― George Eliot
Check out @longdistancerelationshipquotez on Instagram for daily updates. Drop a line in the Comments section and I'll add your quote here and on our Instagram page !