Imagine both of you are pursuing further studies, and your boyfriend has just got accepted to a program in another state or, even worse, another country. Or, he just got a fantastic promotion which requires him to relocate to Italy. All of a sudden, you start getting pessimistic and doubtful about the future of your relationship. On top of that, you catch yourself feeling guilty. Instead of popping champagne bottles, you are constantly wondering about your future as a couple.
Don't blame yourself. Anyone facing this situation would feel the same (unless they don't have feelings for their partner). All of a sudden, you are forced to evaluate your relationship and make a decision if it's worth continuing your love story.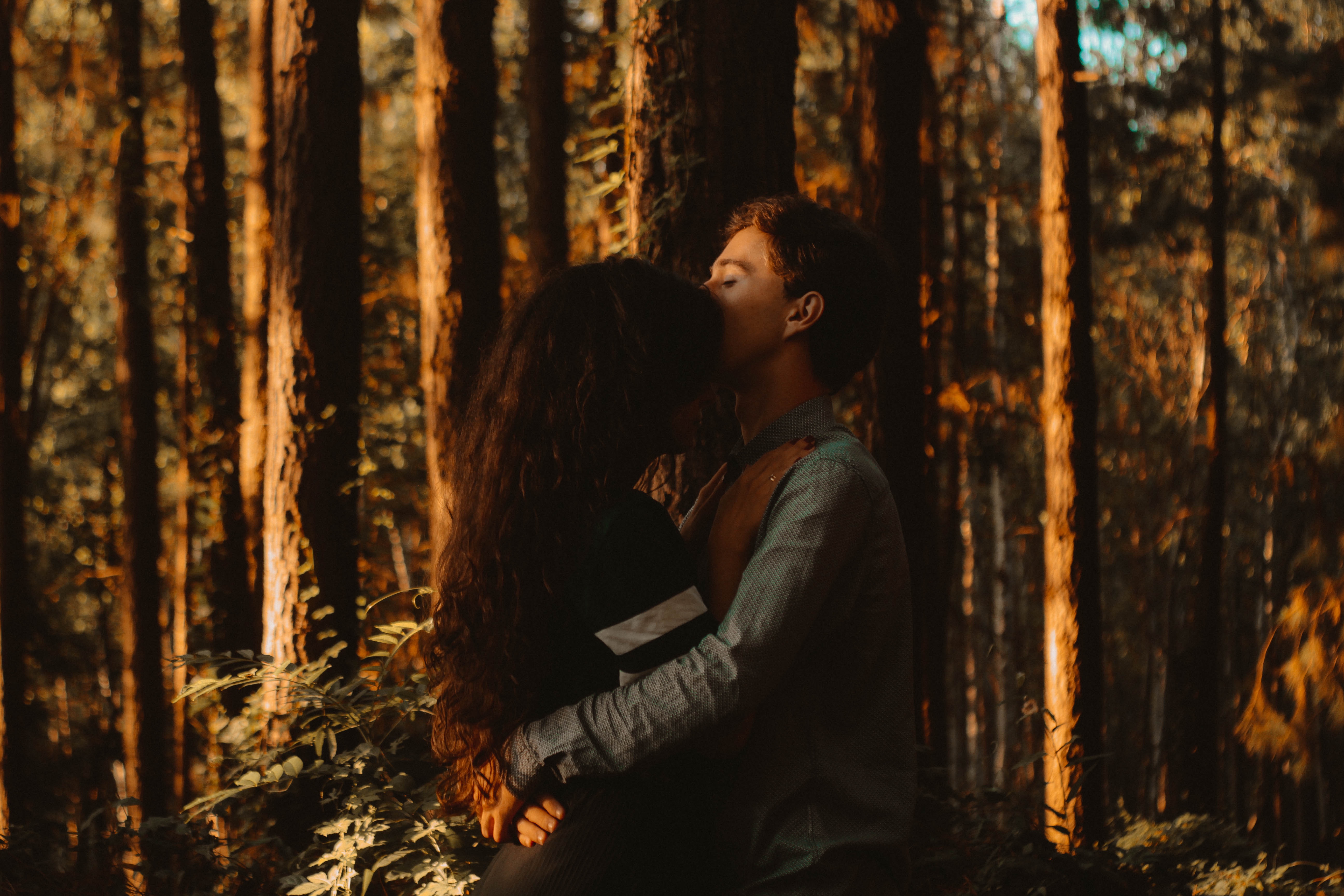 How do you deal with the situation? First and foremost, understand that asking him to choose between a new life in another place and you is just plain wrong.
Why is he moving away?
Talk and understand your partner's intentions. When I started dating my boyfriend, he had to leave India very soon — his company had shut down, he was not able to find another job in a short period of time (they were not willing to employ non-citizens), hence he couldn't get a visa.
He did his best looking for jobs, but we slowly understood that staying in India was unlikely to happen. Eventually, he moved to China because he received a great job offer (and … uhm … the only one). He couldn't avoid the move, and we were definitely not ready to end our relationship. So, a LDR seemed to be the only solution (partially because, back then, I was sure that LDRs were so easy, as long as you love your babe … so not true).
What about your partner? Did he get a temporary job project assignment for one year and has to move abroad to complete it? Did you both just graduate and have to go to different cities? Or, did he decide to move across the country and try settling there without any specific reason? Is this move unavoidable?
How long is he moving for?
Is it a temporary or a permanent move? If he knows that he will come back, here's the solution: wait for him… It's not going to be easy, but it is possible to make it through. Even if both of you are moving to different places to finish your education (even if it takes as long as four years) you can still handle the separation because you will have a clear deadline before you even start your LDR. In addition to that, you can concentrate on pursuing your personal goals which were forgotten because you were too busy with your sweetheart. Use the time alone to develop yourself!
Now, the bitter truth: If he got an amazing job offer, and is moving to a place which is a twelve-hour flight away (and it will be permanent), that doesn't sound promising. To be honest, it's most likely to die slowly.
If both of you prioritize your personal/career goals over your relationship, it's completely fine. But it should get you thinking, what does this relationship mean to you, and should you give it a chance and work on it at all? Sometimes, it makes more sense to end it than possibly have an ugly end in the future.
Any love story requires quite a bit of work and compromise. If you are located in different zip codes, it will need much more effort from both of you than being in a regular relationship. If you are willing to let go some of your ambitions/goals in exchange for saving your love, there are quite a few options.
You could move with him and try to pursue your career there. Alternatively, he could think about rejecting the offer and finding a job where you are. Also, you could stay where you are for some time and your partner could spread the word (and CV) about you in his new location — that would open you some doors even without physically being there.
That's what we did, and it worked out quite well. I kept sending job applications to companies in China, providing local phone number of my boyfriend in advance before flying down. Meanwhile, he was promoting my skills everywhere — meetings with clients, bars, friends, his workplace etc. It worked out very well. The day I landed in China, I had no time to overcome my jet lag — I had interviews lined up!
How far away is he moving and are you capable of continuing the relationship over a distance?
Big distances create big time differences, are too impractical for weekend visits, and are costly. When we decided that we would try to pursue a long distance relationship, we actually sat down and figured out how much money we would be able to invest into our love. In other words, how many flights we will be able to take. 🙂
Be honest with yourselves: You won't be able to last for long if you can only meet once in six months. On another hand, your boss won't be happy if you plan to take a week's leave every few months. Can you meet for a weekend every 1-2 months? How long can you stay without seeing each other?
What does his move mean to your relationship and what to do about it?
You have these options:
Have a temporary LDR with a plan for one of you to move. If you have been reading my blog, you might be tired of me repeating how important it is to plan closing the distance. I honestly believe that love, compassion, respect and planning are the only ingredients needed to have a happy-ending LDR. If one of you is okay to follow the partner, you are half way there. Feeling anxious about moving and ending up being an unemployed housewife? You might not take me seriously, but you will not end up sitting at home as long you have goals and work on chasing them. I've moved to three new countries so far (and I would do it few more times), and I've managed to settle and continue my career every time- just because I believed I could do it.
Pursue the relationship until he comes back, because the LDR is a temporary option. As long as you have the end date for your LDR (even if it's as long as studying abroad for 4 years), it's possible. Talk about how you will handle that phase, establish some rules, decide how often you will meet and, of course, spare time for learning how to handle your LDR.
Try to have a LDR without the end date and…and wait until it slowly dies. If you both understand that he has to move for good but none of you are willing to give up anything…that's a red flag. Maybe, the smartest thing to do is to end the relationship. If the relationship is bound to end, taking that call while you both still have a positive attitude towards each other (with the agreement to remain friends and let each other know if one day you end up in the same location) might be the best you can do. And maybe you could take it forward one day from where you left it. Don't take up the challenge unless you are sure you want to do it.
---
It's not an easy decision I hope these questions might help you make up your mind:
Will you be able to spend your evenings alone and not get low?
How often you will need to see him?
Will you get jealous if he has female friends or angry if he won't be able to text or call for days?
Will you be able to spend holidays and personal celebrations apart?
Will you remain honest?
Will you stay faithful?
Do you trust him with all your heart?
Will you enjoy your life alone?
Will you manage to solve problems by communicating verbally?
Will you go an extra mile for seeing him?
I hope this helps you to take the right call about your relationship. And if you decide to continue your love story (which I hope you do!), check out the related articles for the future 🙂