Lovense just unveiled a brand-new bundle on their website that includes two of the best men's toys out there: the Lovense Edge 2 and the Lovense Max 2. Firstly, let's see what these two toys have to offer individually. Then let's focus on how their fun potential is multiplied when they are combined.
Spoiler alert: you're going to love them!
Review of the Lovense Edge 2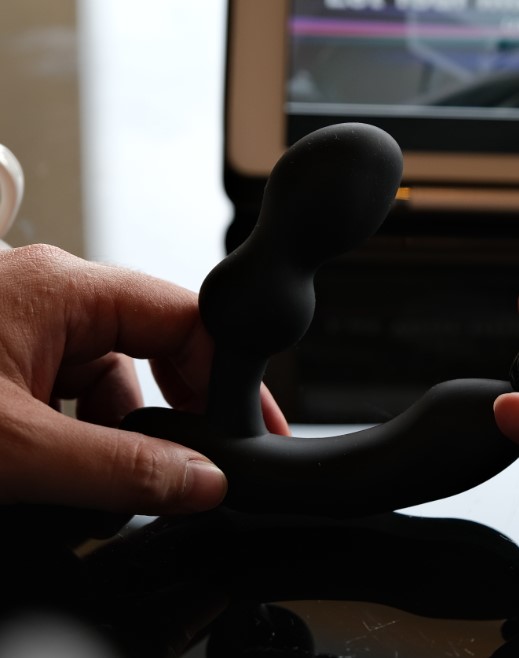 First up is the Lovense Edge 2 – it's a prostate massager, and it's pretty incredible. I know, some folks might consider prostate massage a bit taboo. But it can do wonders for a guy's sexual health, not to mention providing some seriously intense pleasure. Some even call the prostate the male equivalent of a woman's G-spot! Its stimulation can also increase blood flow, leading to stronger erections and a boosted libido.
Now, back to the Edge 2. This little powerhouse sends incredible sensations throughout your body with its powerful motor and adjustable vibration settings. Plus, it's waterproof – shower time just got a lot more fun! Its smooth, rounded design makes it easy to insert, nestling perfectly against your prostate. Trust me when I say it's one of the best toys of this type I've tried.
Lovense Edge 2 features
The perks of the Lovense Edge 2? It offers multiple vibration levels that target the prostate directly. You can use the pre-set vibration patterns or try out hundreds of others on the Lovense Remote app. It's also ergonomic, making it super comfortable and easy to use.
You can control it remotely from anywhere in the world through the Lovense Remote app. Are you and your partner in a long-distance relationship? No worries! Your partner can still control your pleasure, even from afar.
With up to 3 hours of fun on a single charge and silky smooth body-safe silicone, the Lovense Edge 2 is clearly designed for max pleasure.
But wait, that's only the beginning of it! The Edge 2 is compatible with numerous interactive videos and video games. The vibrations respond to the action on the screen, making your experience even more immersive. Plus, you can sync it with the Lovense Max 2 masturbator for a mind-blowing combined experience.
Review of the Lovense Max 2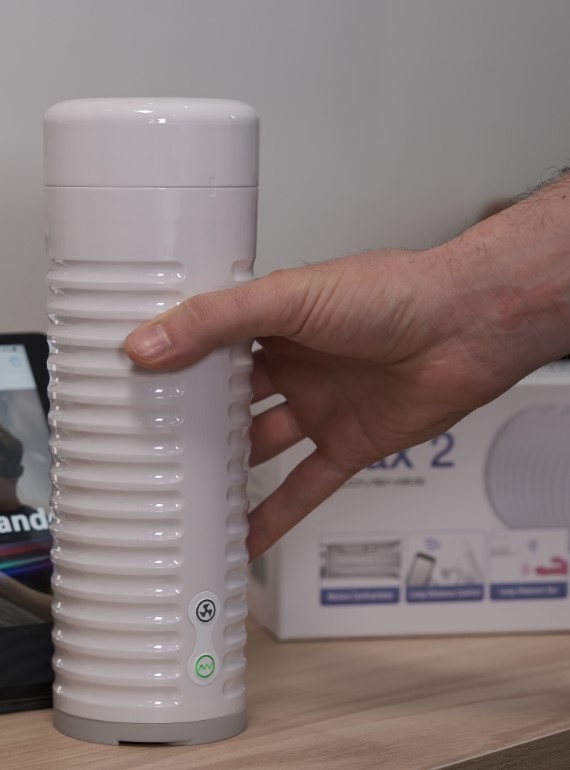 Next up, let's talk about the Lovense Max 2. This is a high-tech masturbator that envelops and massages your penis with powerful vibrations and contractions. It's super comfortable to use, and the internal silicone sleeve feels incredibly lifelike.
The Max 2 offers multiple levels of contraction and vibration intensity, and just like other Lovense toys, you can create your own vibration patterns. It's also compatible with numerous interactive adult films and video games.
Lovense Max 2 features
So why it is a must-have for long-distance relationship couples? Simple because you can control the Lovense Max 2 from anywhere in the world via the Lovense remote app, giving your partner control of your pleasure.
The Max 2 internal sleeve (removable for easier cleaning) is made from body-safe, high-quality silicone. It's soft, smooth, and will give you a 'real-feel' sensation.
Its rechargeable battery offers up to 2 hours of playtime.
Combined use of the Lovense Edge 2 and Max 2
The Edge 2 and Max 2 can be controlled together via the Lovense app. Imagine your partner controlling your pleasure from anywhere in the world. The possibilities are virtually endless!
But that's not all, Lovense pushed the boundaries even more! The Lovense Max 2 can also "control" the vibrations of the Edge 2. Yes! The intensity and rhythm of the movements inside the Max 2 can dictate the vibration levels of the Edge 2.
Here is a video to see it in action:
In conclusion, if you're looking for high-quality sex toys that you can use solo or with a partner (no matter how far away they are), I'd highly recommend the Lovense Edge 2 and the Lovense Max 2 bundle.