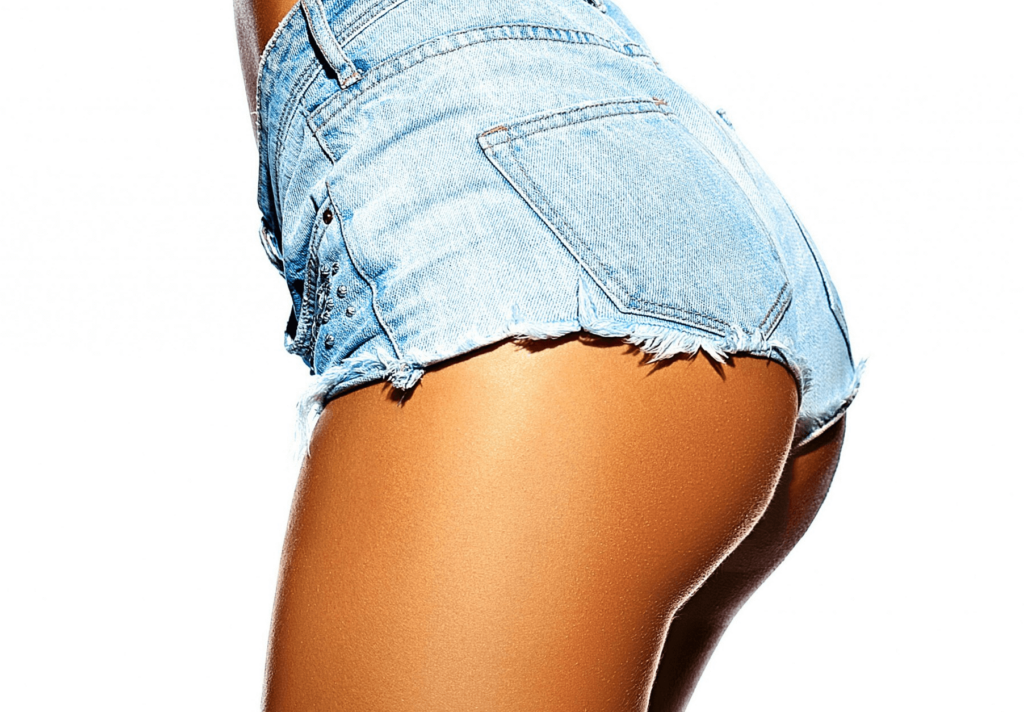 The Anatomy of the Vagina and Anus
At the very core of understanding sex toys, we need to grasp the unique anatomy of our bodies. The vagina and the anus, though in close proximity, serve different functions and have distinct biological environments. The vagina, a muscular canal, naturally cleans and lubricates itself, hosting a delicate balance of bacteria. On the other hand, the anus, the end of the digestive tract, doesn't self-lubricate and has its bacteria, essential for breaking down food.
Table: Comparing Vaginal and Anal Environments
| Feature | Vagina | Anus |
| --- | --- | --- |
| Main Function | Reproduction, Menstrual flow | Excretion of waste |
| Natural Lubrication | Yes | No |
| Bacterial Environment | Lactobacillus, acidic pH | Varied, neutral to slightly alkaline |
| Sensitivity | High, especially around the clit | High, especially around the opening |
Material Composition of Popular Sex Toys
When diving into the world of pleasure, the materials from which toys are made play a pivotal role in our experience. From the silky-smooth silicone to the malleable jelly rubber, each material offers a unique sensation. But here's the catch: Not all materials are created equal. Some can be porous, making them a breeding ground for bacteria, while others may cause allergic reactions. It's not just about pleasure; it's about safe pleasure.
Did you know? Silicone, glass, and stainless steel are among the most body-safe materials for toys, given their non-porous nature.
Understanding Anal Toys
Let's demystify anal toys. Designed specifically for anal pleasure, these toys cater to the unique contours and sensitivities of the region. Ranging from beads to plugs and vibrators, anal toys come in an array of designs and functionalities. However, their commonality lies in their flared bases. Why, you ask? The rectum acts like a vacuum, and these bases prevent the toys from getting sucked in too far. It's where safety meets pleasure. But here's the million-dollar question: Just because they're crafted for the anus, does it mean they're off-limits for vaginal play? Let's delve deeper.
Risks of Interchanging Anal and Vaginal Toys
Bacterial Transfer and Infections
One of the most pressing concerns when using anal toys for vaginal play is the potential transfer of bacteria. The anus is home to its own set of bacteria, including E. coli, which is harmless in its native environment but can cause infections if introduced to the vagina. Cross-contamination can lead to various issues, including bacterial vaginosis or even a urinary tract infection (UTI).
List: Potential Infections from Cross-Contamination
Bacterial vaginosis
Urinary Tract Infections (UTIs)
Yeast Infections
"Remember, each part of our body has its unique bacterial ecosystem. Mixing them can lead to unwanted complications." – Dr. Jane Doe, Sexual Health Expert
Material and Design Considerations
Not all sex toys are designed to be versatile. Anal toys, with their flared bases and sometimes more extended designs, might not provide optimal stimulation when used vaginally. Moreover, toys designed for the anus might be made of materials that are more resistant to the rougher environment there but might not be as comfortable for vaginal use. It's crucial to check the material's porosity and ensure it's been cleaned thoroughly if you're even considering using it for dual purposes.
Table: Toy Material Suitability for Dual Use
| Material | Porosity | Suitable for Anal | Suitable for Vaginal | Easy to Clean |
| --- | --- | --- | --- | --- |
| Silicone | Non-porous | Yes | Yes | Yes |
| Jelly Rubber | Porous | No | No | No |
| TPE/TPR | Semi-porous | Yes | With caution | Moderate |
| Glass | Non-porous | Yes | Yes | Yes |
Ensuring Safety in Pleasure
If you're set on experimenting and using an anal toy vaginally, there are precautions to ensure your experience remains pleasurable without compromising on safety. Firstly, always clean your toys before and after each use, especially if transitioning between anal and vaginal. Secondly, consider using condoms on your toys to prevent direct contact and ease the cleaning process. Lastly, always listen to your body. If something feels uncomfortable or off, it's essential to stop, reassess, and perhaps consult with a sexual health professional.
Do you know? Using separate toys for anal and vaginal play is the best way to ensure safety and hygiene. Investing in quality toys dedicated to each purpose will enhance your experience and peace of mind.
The Importance of Proper Cleaning
The Role of Bacteria in Our Body
While bacteria often get a bad reputation, it's important to understand that our bodies are teeming with them. From our gut to our skin, bacteria play vital roles in maintaining our health. However, when we introduce foreign bacteria to areas they don't belong, it can lead to complications. The vagina, for instance, maintains an acidic environment that's inhospitable to many harmful microbes, but introducing anal bacteria can disrupt this delicate balance.
"It's not just about cleanliness; it's about maintaining the natural order of your body's microbiome." – Dr. Alex Smith, Microbiologist
Proper Cleaning Techniques for Sex Toys
If you're keen on using a toy for multiple purposes, it's not just about cleaning; it's about cleaning it right. Different materials require different cleaning methods, and it's paramount to ensure that the toy is thoroughly sanitized.
List: Cleaning Methods by Material Type
Silicone: Use unscented soap and warm water. Boiling for a few minutes can also sanitize them.
Glass: Soap and water work best. It's also dishwasher safe.
Jelly Rubber: Warm water and toy cleaner, but be advised against dual use due to porosity.
TPE/TPR: Warm water and antibacterial soap, followed by a specialized toy cleaner.
Storage and Maintenance
Once cleaned, how you store your toys can also impact their hygiene. Always store toys in a cool, dry place away from direct sunlight. Using individual storage bags can prevent them from touching each other, ensuring bacteria don't transfer between toys. Remember to remove batteries from battery-operated toys to prolong their lifespan.
Tip: Dusting silicone toys with cornstarch can keep them feeling velvety and prevent them from becoming sticky.
Navigating the Conversations Around Anal and Vaginal Play
Breaking the Taboo
Sexual exploration is a personal journey, and everyone's experiences and preferences are valid. While some may raise eyebrows at the idea of anal play or using toys interchangeably, it's essential to approach these topics with an open mind. After all, knowledge is power, and understanding the intricacies can lead to safer and more enjoyable experiences.
Did you ever think? Having open conversations about sexual health and preferences can deepen intimacy and trust between partners.
Consulting with Professionals
If ever in doubt, turn to professionals. Whether it's a gynecologist, a sexual health expert, or even a trusted sex shop attendant, their expertise can guide you to make informed choices. Remember, everyone's body is different, and what works for one person might not work for another.
Remember: "The pursuit of pleasure should never compromise safety. Your body, your rules. Always prioritize informed choices." – Zoe Brown, Sex Therapist.
The Psychological Perspective of Using Toys
The Stigma Surrounding Sex Toys
Historically, society has often looked at sex toys through a narrow lens, with many perceiving them as taboo or associated with promiscuity. However, as times change, so do perceptions. Today, many view sex toys as tools for exploration, empowerment, and enhancement of one's intimate life. Demystifying myths and openly discussing the advantages and safe practices of using toys can lead to a more informed and accepting society.
"Embracing one's desires and understanding them isn't a sign of depravity but of maturity and self-awareness." – Dr. Emily Stone, Psychologist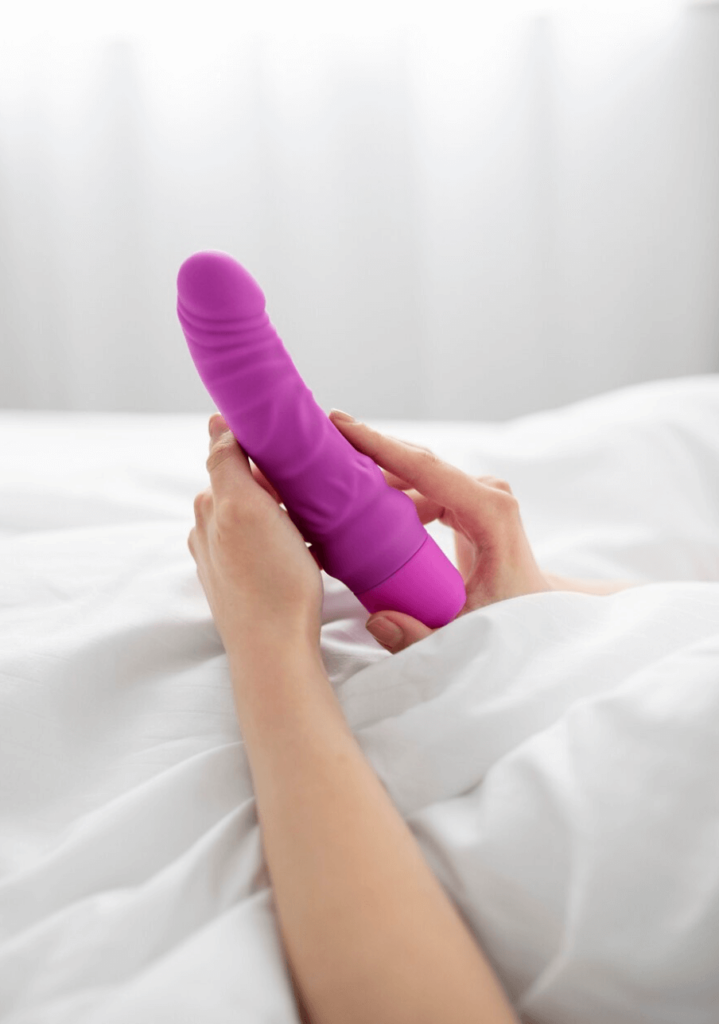 Empowerment through Exploration
Sex toys offer individuals and couples the chance to explore their bodies, understanding what brings pleasure, and occasionally, therapeutic benefits. It's not merely about orgasm; it's about self-discovery, intimacy, and building confidence in one's sexuality.
Did you know? Studies have shown that individuals who are more in tune with their bodies and understand their sexual needs tend to have higher self-esteem and better mental health.
Enhancing Intimacy in Relationships
For couples, introducing toys can be a transformative experience. Whether it's breaking the monotony, exploring fantasies, or addressing specific issues, toys can bring couples closer. Communication is crucial; discussing boundaries, desires, and potential concerns can lead to more fulfilling experiences for both.
Point to Ponder: Isn't it fascinating that an external device can sometimes open channels of communication and intimacy that remained unexplored?
Final Thoughts and Recommendations
Making Informed Choices
Whether you're a novice or experienced in the world of sex toys, making informed decisions is crucial. Understand your body, the materials of the toys, and their intended purpose. And always prioritize hygiene and safety.
Continuous Learning and Adaptation
The realm of sexual wellness is vast and ever-evolving. New products, research, and narratives emerge regularly. Staying updated and adapting to new information ensures that you're always at the forefront of safe and pleasurable experiences.
Insight: Like all things in life, our understanding of intimacy and pleasure evolves. Staying curious and open-minded can lead to a richer, more fulfilling intimate life.

Seek Community and Support
There are numerous communities, both online and offline, that focus on sexual well-being, safe practices, and sharing experiences. Engaging with these communities can offer support, new perspectives, and a sense of belonging.
Final Note: Your journey with sex toys is deeply personal, and while guidance is available, always prioritize what feels right for you. Remember, the ultimate aim is pleasure, empowerment, and well-being.