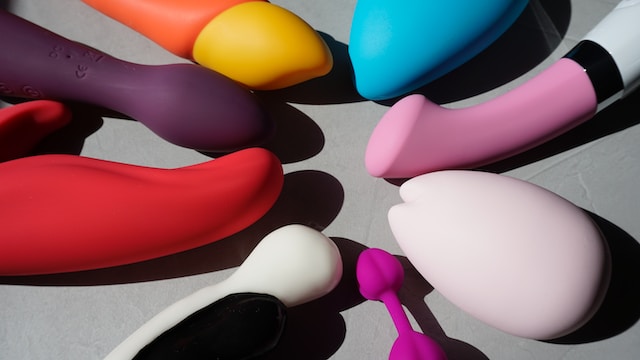 In this article, we're going to chat about adult toys, which is a topic normally seen as taboo. Adult toys are meant to improve our sexual relationships, excite our erogenous zones, and help us find what makes us tick. They're instruments for self-exploration, self-love, and intimacy improved. So, let's normalize this topic and dig right in!
The Art of Self-Exploration
Adult toys are more than simply items; they're a way of self-exploration. They help us understand our bodies, our tastes, and our aspirations. They can boost arousal, shorten the time to climax, and even function as a type of therapy for persons coping with various health conditions. Sex toys are scientifically designed to help in our sexual joys. It is not an easy effort to engage our thoughts and body at the same time. This is where love toys come helpful. All adult toys are intended to target the proper pleasure places in our body to lessen our "workload".
The Adult Toy Categories
The world of adult toys is as diverse as our own tastes and preferences. Each type of toy is meant to cater to diverse demands, stimulate distinct erogenous zones, and deliver unique sensations. Let's look further into some of these areas.
Vibrators: Perhaps the most well-known category, vibrators come in a number of forms, sizes, and patterns. They emit vibrations of varied frequencies to stimulate erogenous zones. From wand vibrators built for intense exterior stimulation to tiny bullet vibrators for focused pleasure, there's a vibrator for every desire. Some even give dual stimulation, targeting both the clitoris and the G-spot simultaneously.
Dildos: Designed for penetrative stimulation, dildos can be used vaginally or anally. They come in a range of materials, from soft silicone to hard glass or metal, and in various sizes and forms. Some dildos are realistic, resembling the appearance of a penis, while others are more abstract. There are also vibrating dildos, double-ended dildos for simultaneous penetration, and strap-on dildos for partnered play.
Anal Toys: This category covers toys particularly developed for anal stimulation. Butt plugs, for instance, create a sense of fullness and may be used for lengthy durations. Anal beads give distinct sensations as they're inserted or withdrawn, while prostate massagers are meant to stimulate the prostate gland, a crucial pleasure site for persons with penises.
Strokers: Also called as masturbators, these gadgets are meant for penile stimulation. They come in many textures and forms, from realistic models matching the feel of a vagina or mouth to non-anatomical designs delivering novel experiences. Some strokers additionally contain vibration or suction functions for greater enjoyment.
Nipple Toys: Often ignored, the nipples are a very sensitive erogenous zone for many people. Nipple toys, such as clamps or suckers, may deliver extreme stimulation. Some even vibrate for extra enjoyment.
Couples' Toys: These toys are meant to be used during partnered play. They include wearable vibrators, remote-controlled toys, and toys that can be controlled via smartphone apps. These gadgets may bring an added element of intimacy and enjoyment to your shared experiences.
Novelty Toys: This category comprises toys that don't fit nicely into the other categories. They can range from sex furniture, such sex swings or positioning assistance, to more whimsical objects like feather ticklers or edible body paints.
A Buyer's Guide to Adult Toys
Choosing the correct adult toy might feel like a daunting process with the enormous diversity of possibilities available. However, with a little help, you may select the right toy that corresponds to your interests and needs.
Firstly, examine what sort of stimulus you appreciate. Do you prefer internal or outward stimulation, or maybe a blend of both? If you're new to adult toys, a multifunctional vibrator might be an excellent beginning point. If you're interested in exploring anal play, start with a modest, beginner-friendly anal toy.
Material is another key component. Non-porous materials like medical-grade silicone, stainless steel, or borosilicate glass are preferred owing to their hygienic features. These materials are easy to clean and don't contain bacteria, assuring safe use.
Size and usefulness matter too. Make sure to select a toy that meets your comfort level in terms of size. In terms of functionality, decide whether you'd prefer a toy with several speed settings, patterns, or remote control possibilities.
Lastly, always prioritize quality and safety. Opt for toys from recognized businesses that promote body-safe materials and have favorable user evaluations. And remember, always clean your toys before and after each usage to ensure hygiene.
Lovense: Redefining the Adult Toy Experience
Lovense is a brand that distinguishes out in the adult toy sector, because of its unique approach and user-centric designs. The brand's services are not only about bringing pleasure; they're about enriching the total user experience and fostering deep interactions, even across distances.
One of the major aspects of Lovense toys is its innovative technology for remote control and long-distance play. All of their toys can be managed via a smartphone app, allowing users or their partners to modify settings in real time, regardless of their location. This tool brings up a world of possibilities for couples in long-distance relationships or those who prefer public play.
Lovense also provides interactive adult toys that respond to external stimuli. For instance, some of their toys may vibrate in tune with music or the sound of a partner's voice. This function adds an added dimension of excitement and unpredictability to the experience.
Customization is another crucial component of Lovense toys. Users may personalize their experience by modifying the vibration patterns and intensity levels to their taste. This level of customization means that each encounter with a Lovense toy is a unique experience.
Moreover, Lovense is devoted to inclusion, selling toys suited for all genders and orientations. Whether you're interested in G-spot stimulation, prostate play, or everything in between, Lovense has a toy for you.
Enhancing Intimacy Even at Long Distance
Adult toys aren't only for solo enjoyment; they may also spice up relationships. They can help break the monotony, provide new types of pleasure, and promote closeness between lovers, even bridging the physical gap in long-distance relationships.
Brands like Lovense allow you or your spouse may take control of the toy's settings in real time, regardless of how far away you are. This function allows couples to enjoy intimate moments and retain their sexual connection, even when they can't be physically together.
Moreover, these gadgets may also provide an element of surprise and spontaneity to your long-distance encounters, keeping the spark alive. They may be utilized during video chats or even for covert public play, bringing a stimulating variation to your typical routines.
Final Words
Embracing sexual wellness and self-expression is vital for our overall well-being. Adult toys are a terrific instrument for self-discovery and experimentation. So, whether you're a novice or an experienced user, I encourage you to go on your individual voyage of exploration with adult toys. And remember, Lovense is a standout brand that's revolutionizing the adult toy experience with its creative features and user-centric approach. It also can help you improve your long-distance relationship. So, why not give Lovense a try?