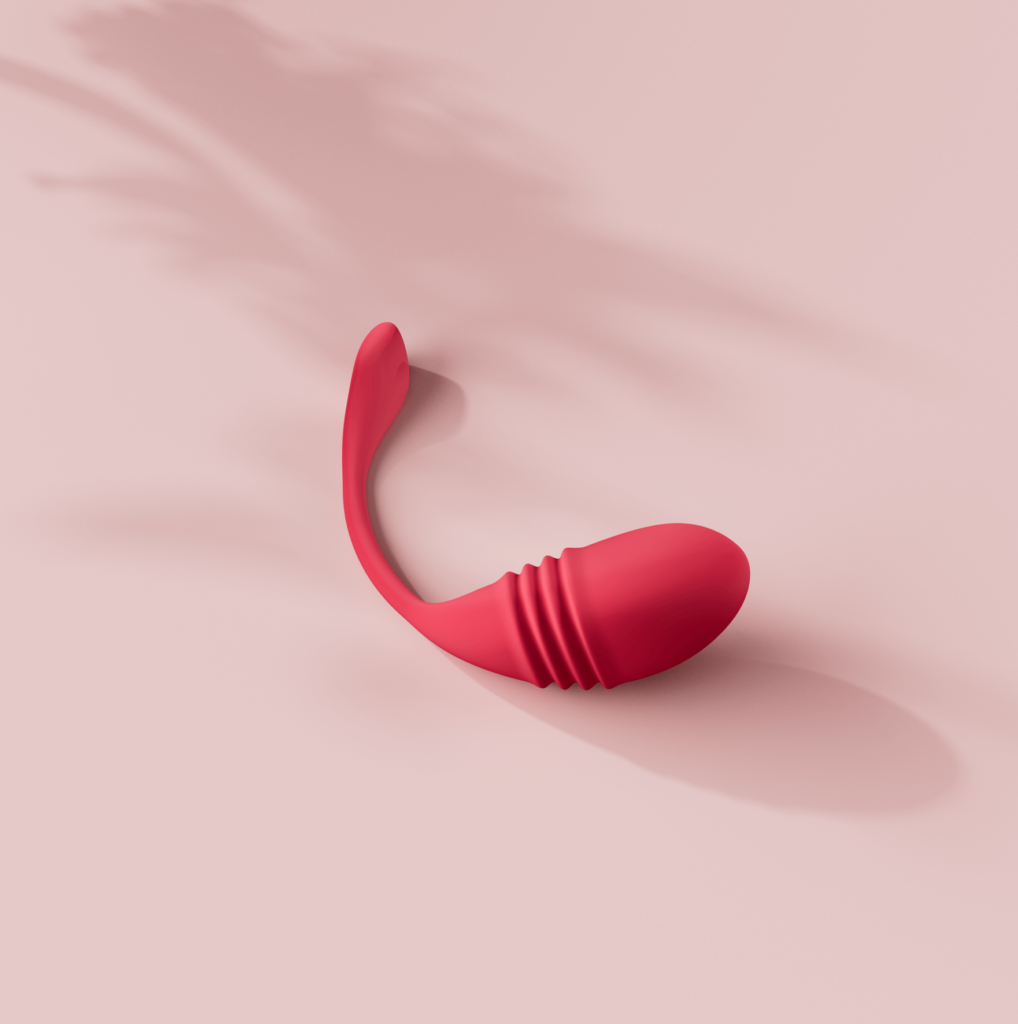 The Basics
In the world of intimate pleasure, technology and innovation never cease to amaze. One such innovation that has captured the hearts (and sensations) of many is the egg vibrator. But what is it? Why is it dubbed as the latest sensation? Join us as we delve into the essence of this unique device.
What is an Egg Vibrator?
Often dubbed as the 'silent achiever' in the world of pleasure toys, the egg vibrator is more than just its elliptical shape. Unlike its more recognizable counterparts, this little gadget is designed for discreet pleasure.
At its core, an egg vibrator is a small, egg-shaped vibrating device. Now, you might ask, "Why should one opt for this particular shape?" Well, the answer lies in its versatility. It's small enough for external play and safe for internal exploration. What truly sets it apart, however, is its inconspicuous design. This allows users to carry it around without raising eyebrows.
"The egg vibrator is like the Swiss Army knife in the world of adult toys. Compact, efficient, and always ready to deliver."
Now, considering its growing popularity, we've compiled data to show the rising interest in egg vibrators over the years.
Table 1: Egg Vibrator Interest Over Time
| Year | Sales (in 1000s) | Online Searches (in millions) |
| --- | --- | --- |
| 2019 | 150 | 1.2 |
| 2020 | 170 | 1.5 |
| 2021 | 190 | 1.8 |
| 2022 | 220 | 2.1 |
The data reveals an upward trajectory, highlighting its demand and the evident curiosity around it.
Key Advantages of Egg Vibrators Over Traditional Ones
We believe in being informed consumers, especially when it comes to intimate devices. So, why should one consider an egg vibrator over a traditional one? Let's break it down:
Discreet Size: Perfect for those who value privacy and discretion. You can easily slip it into your purse or even pocket!
Versatility: Suitable for both solo play and couples. Its design makes it a fantastic addition to foreplay.
Remote Control: Many modern egg vibrators come with remote controls, allowing for hands-free operation or playful control by a partner.
Travel-Friendly: Its compact size means it's the perfect travel companion. Never miss out on pleasure, no matter where you are!
Imagine holding the power of pleasure in a device no bigger than the palm of your hand. Incredible, isn't it?
In essence, an egg vibrator is not just about its unique shape. It's about embracing modernity, convenience, and absolute pleasure. As we always say, "In the evolving world of pleasure, it's not about the size; it's about the sensation."
Diving Deeper: Unveiling the Mechanism
The beauty of the egg vibrator lies not just in its design, but also in the intricate mechanisms that power it. Let's delve deeper into what makes this device a fan favorite.
The Science Behind the Sensations
While it might look simple on the outside, the egg vibrator houses some of the latest in vibration technology. Here's a breakdown:
Motor: Most egg vibrators boast a powerful motor for their size, ensuring that the vibrations are both strong and consistent.
Vibration Patterns: From a gentle purr to an intense rumble, modern devices offer multiple vibration patterns to cater to different moods and preferences.
Silicone Casing: This ensures that the vibrations are not just strong but also smooth. It's body-safe and offers a comfortable experience.
It's a marvel to think about how much technology is packed into such a small device. But as they say, "Good things come in small packages."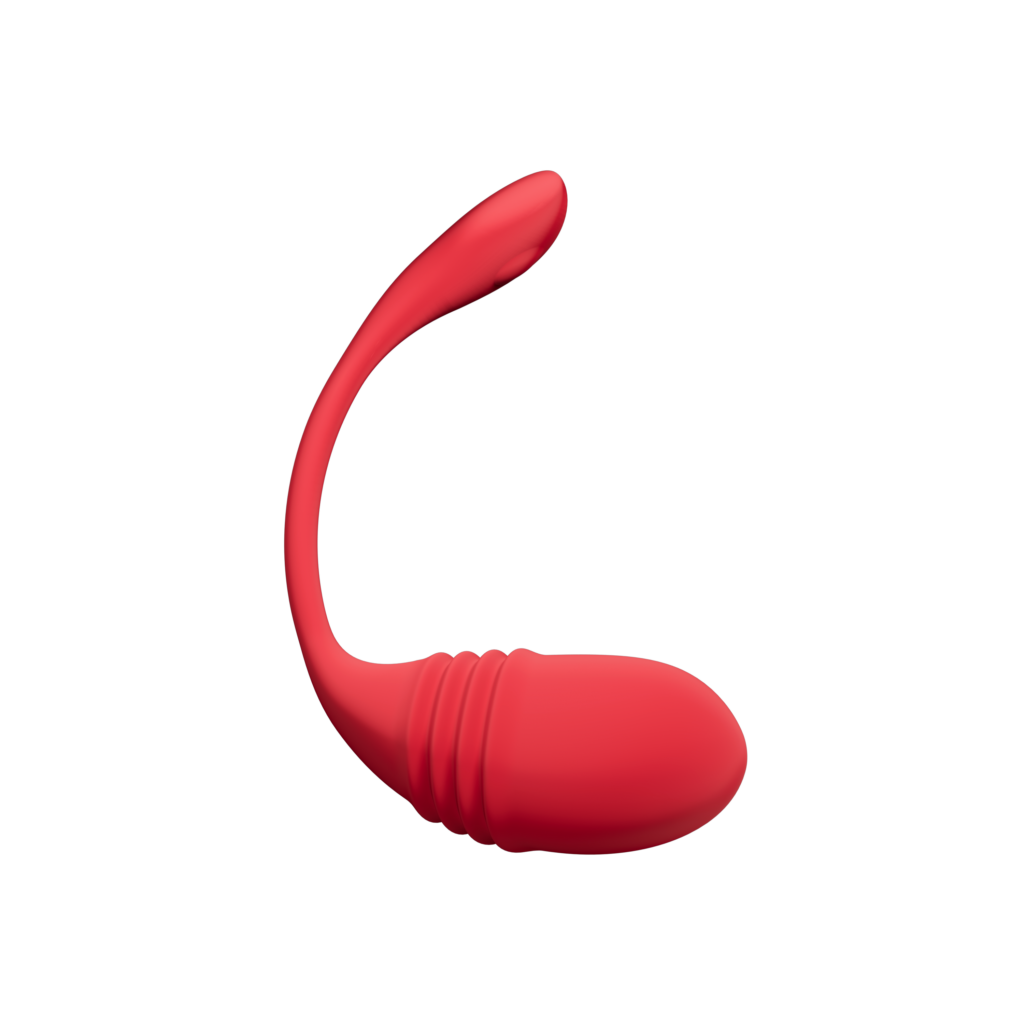 Usage Tips for Maximum Pleasure
For those new to the world of egg vibrators, or even seasoned users looking to enhance their experience, here are some pro tips:
Start Slow: Especially if you're new, start with the lowest vibration setting and then gradually increase the intensity.
Lubrication: A little lube can go a long way in enhancing the sensations and making the experience more comfortable.
Experiment: The beauty of the egg vibrator is its versatility. Try using it on different erogenous zones to discover what you like best.
Cleanliness: Always clean your device after every use. It ensures longevity and maintains hygiene.
"Just like with any intimate experience, the key is communication. Listen to your body, understand what it likes, and let the egg vibrator be an extension of your desires."
Comparing Popular Brands
Given the popularity of egg vibrators, several brands have introduced their versions. Here's a quick comparison:
Table 2: Comparing Egg Vibrators by Top Brands
| Brand | Number of Vibration Modes | Battery Life | Waterproof |
| --- | --- | --- | --- |
| PleasurePeak | 10 | 2 hrs | Yes |
| SensationWave | 12 | 1.5 hrs | No |
| LushVibes | 8 | 3 hrs | Yes |
| PureBliss | 7 | 2.5 hrs | No |
This table can help potential users make an informed decision based on their preferences. However, always read reviews and do your research to ensure you're getting a product that's perfect for you.
Incorporating The Egg Vibrator into Couple Play
Navigating the landscape of couples' intimacy can be both thrilling and daunting. The egg vibrator can be a delightful tool that couples can introduce to elevate their experience.
Why It's a Couple's Best Friend
Beyond solo play, egg vibrators can play a pivotal role in couple dynamics:
Shared Experience: It's a tool that fosters mutual exploration. While one partner controls the device, the other can express their sensations, leading to a deeper bond and understanding.
Enhanced Foreplay: Instead of rushing to the climax, using an egg vibrator can prolong and intensify the buildup.
Versatility: Due to its compact size, it's not intimidating and can be used in multiple ways, ensuring that both partners are equally engaged and satisfied.
"Remember, introducing any toy is about enhancing the experience, not replacing the intimacy."
Common Concerns and How to Address Them
Just like any other aspect of a relationship, communication is key. Here are some common concerns and how to address them:
Intimidation: Some might feel the vibrator will replace the intimacy. Open communication and setting boundaries can ensure that both partners feel valued.
Hygiene: As with solo use, ensure the device is cleaned after every use. It's not just about longevity of the device but also about mutual respect and care.
Safe Practices for a Fun Experience
Safety should always be a priority. Here's a checklist:
Check for Allergies: Ensure both partners aren't allergic to the material of the vibrator or the lubricant being used.
Don't Share Without Cleaning: If both partners are using the vibrator, ensure it's cleaned before and after use.
Know When to Stop: If any discomfort arises, it's crucial to stop immediately and discuss.
---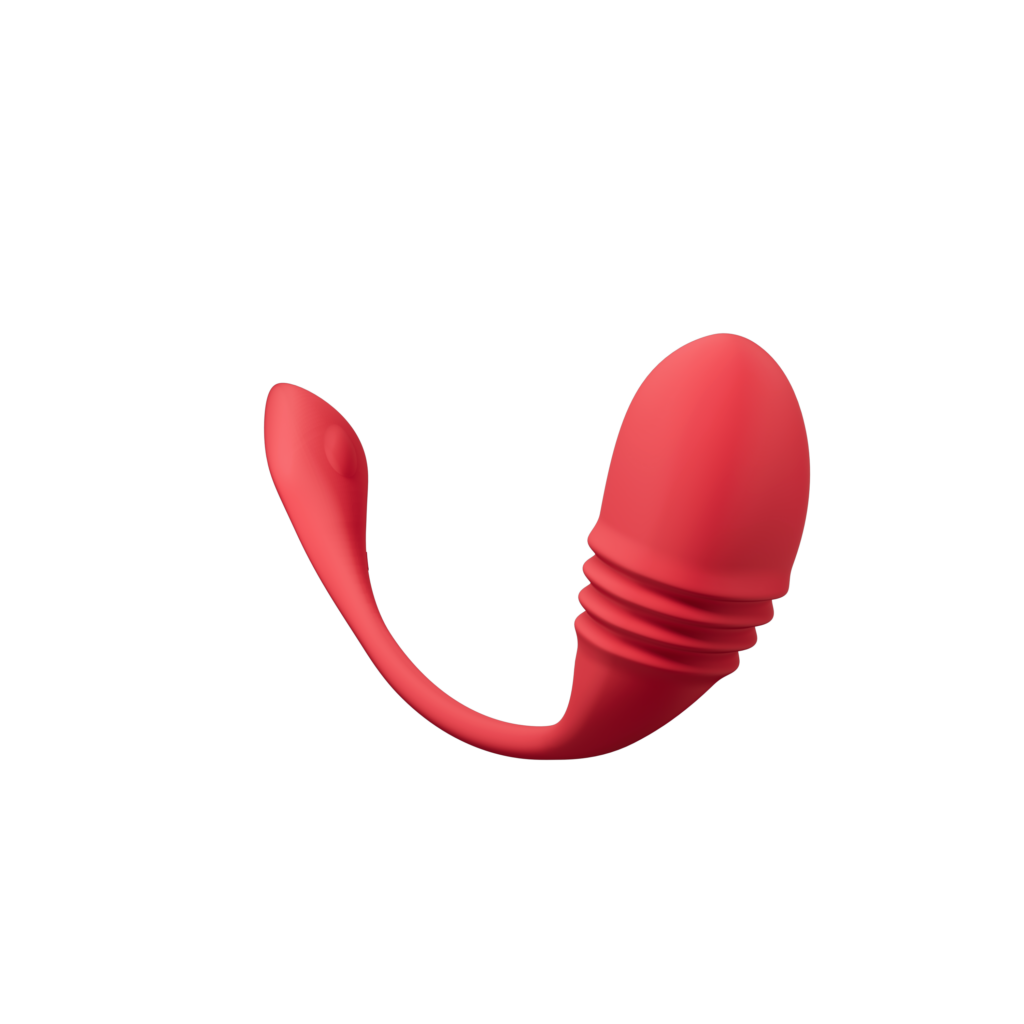 Future of Egg Vibrators: What's on the Horizon?
Technology has always played a pivotal role in shaping our intimate experiences. With advancements in teledildonics and AI, the humble egg vibrator is set for some revolutionary changes.
Integration with Virtual Reality (VR)
Imagine a world where your egg vibrator syncs up with a VR headset, allowing for a fully immersive experience. It's not science fiction; it's on the horizon.
Smart Features and Customization
Future egg vibrators might come with AI integration, learning and adapting to user preferences, ensuring a truly personalized experience.
Table 3: Expected Features in Next-Gen Egg Vibrators
| Feature | Description |
| --- | --- |
| Adaptive Intensity | Adjusts vibration based on user feedback and history |
| Voice Control | Control settings through voice commands |
| Multi-device Sync | Sync with other smart devices for a holistic experience |
| Biometric Feedback | Adjusts settings based on real-time user biometric feedback |
---
The realm of intimacy and pleasure is continuously evolving, driven by both our understanding of human desires and technological advancements. The egg vibrator, while a simple tool, stands testament to this evolution, embodying our eternal quest for deeper, richer, and more fulfilling experiences.
The Science Behind the Buzz
It's essential to understand the intricacies of how an egg vibrator functions and the science that makes it effective.
The Mechanics of Vibration
Vibrations have been known to stimulate nerve endings more efficiently than other types of tactile interactions:
Frequency: Higher frequency vibrations can produce a tickling sensation, while lower frequencies result in a more deep and rumbling touch.
Amplitude: This refers to the strength of the vibration. Higher amplitudes can often be more felt more deeply within the body.
A well-designed egg vibrator considers both these aspects to ensure maximum pleasure.
Neurological Response
When our body encounters a pleasurable sensation, like the one from an egg vibrator, our brain releases a cocktail of feel-good chemicals, including dopamine and serotonin. These chemicals contribute to feelings of happiness, satisfaction, and relaxation.
"Understanding the physiological response to such stimuli can enhance the experience, making it more enjoyable."
Material Matters
Not all egg vibrators are made the same. The material used plays a significant role:
Silicone: Known for its smooth texture and body-safe properties.
Plastic: Harder than silicone but can deliver more intense vibrations.
Metal: Often used for a weightier feel and can be heated or cooled for temperature play.
Table: Common Materials and Their Characteristics
| Material | Sensation | Advantages |
| --- | --- | --- |
| Silicone | Smooth, Soft | Body safe, hypoallergenic |
| Plastic | Hard, Intense | Direct vibrations, often more affordable |
| Metal | Weighty, Solid | Temperature play, luxurious feel |
---
Maintenance and Care
Ensuring the longevity and safety of your egg vibrator involves a few simple steps that can enhance your experience and safeguard your health.
Cleaning after Every Use
It's crucial to clean your vibrator after every use:
Use warm water and a mild, unscented soap.
Dry thoroughly before storing.
Store in a cool, dry place, away from direct sunlight.
Checking for Damages
A small nick or tear can harbor bacteria. Regularly inspect your egg vibrator for any signs of wear or damage.
Battery and Charging Tips
Ensure a seamless experience by:
Charging fully before the first use.
Not letting lithium-ion batteries get completely empty.
Using the charger that comes with the product.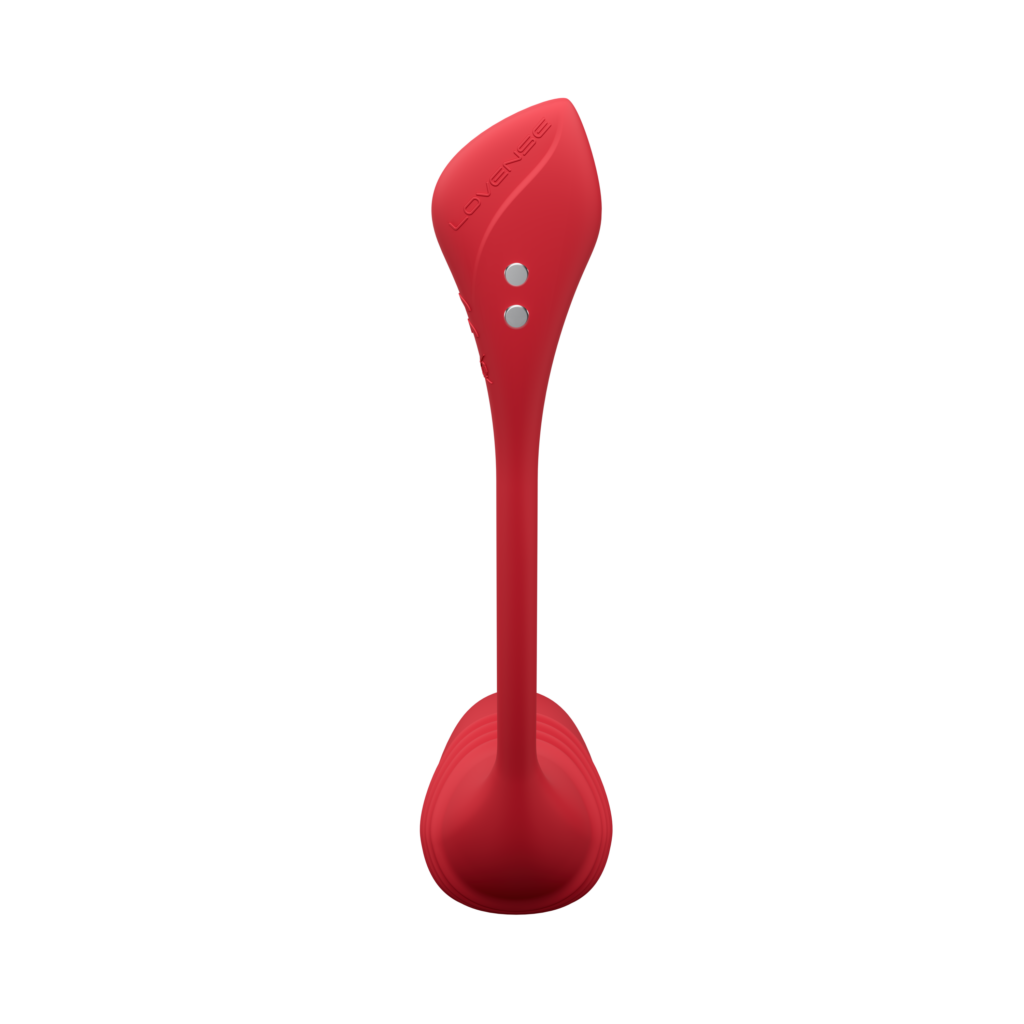 Choosing the Right Egg Vibrator for You
It's not just about the buzz; it's about finding the perfect match for your unique needs and desires.
Size and Shape
While egg vibrators are generally compact, there are still variations in size:
Standard Size: Suitable for most users, offering a balance of power and discretion.
Petite: Perfect for beginners or those looking for pinpoint stimulation.
Remember to consider the shape as well. Some models have a tapered tip for more direct stimulation, while others might be rounder for a fuller sensation.
Functionality and Features
The modern-day egg vibrator comes packed with features:
Multiple Vibration Patterns: For when you want to mix things up.
Remote Control: Ideal for hands-free fun or play with a partner.
Waterproof Design: For those who enjoy some aquatic adventure.
"Identifying what features resonate with you can lead to a more fulfilling experience."
Reviews and Recommendations
We live in a world where consumers are vocal about their likes and dislikes. Browsing reviews can provide genuine feedback:
Check product reviews on retail sites.
Visit forums or blogs for in-depth experiences.
Don't forget word-of-mouth. Sometimes, a friend's recommendation can be gold.
Table: Features to Consider When Buying an Egg Vibrator
| Feature | Why It Matters |
| --- | --- |
| Vibration Patterns | To cater to varying sensations and moods. |
| Material | Comfort, safety, and feel. |
| Waterproofing | Enables use in the bath or shower. |
| Battery Life | Ensures your session isn't cut short unexpectedly. |
| Price | While quality is crucial, finding one within your budget is essential. |
---
Safety First: Tips and Precautions
No pleasure is worth compromising safety. Here are a few guidelines to ensure you enjoy your egg vibrator without concerns.
Always Use Lubrication
A little slip can make a world of difference:
Water-based lubes are versatile and safe for most toys but may require frequent reapplication.
Silicone-based lubes last longer but might not be suitable for all toys.
Listen to Your Body
If something feels uncomfortable or painful, stop. It's essential to be in tune with your body and understand its signals.
Store Safely
Storing your egg vibrator correctly can prolong its life:
Keep it in a soft pouch or its original box.
Ensure it's away from extreme temperatures or direct sunlight.
Store separately from other toys to prevent material reactions.